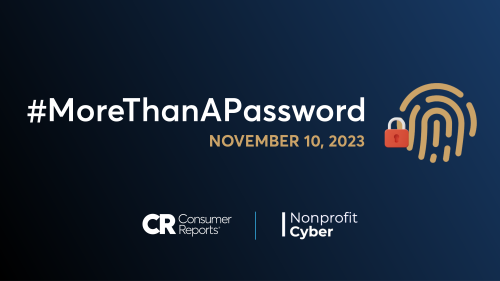 On World More Than A Password Day, November 10, 2023, we at Consumer Reports, join Nonprofit Cyber on a common guidance specifying simple steps that anyone can take to protect their accounts and devices. 
Alongside 90+ other organizations, we offer to consumers common sense suggestions including the use of passkeys and the use of multi-factor authentication methods such as hardware security keys.
The goal of this guidance is to reduce the noise of conflicting practices and ensure there is a common approach that consumers can trust. 
Read the full guidance and learn how to better protect your accounts and devices.